Translation services
Delivering reliable translations to meet every budget, quality and delivery timeline.
Create. Translate. Manage.
Thousands of government, educational, financial, technical, medical, and legal documents are translated annually. Our translation team produces quality work and efficiently manages all your multilingual content.
From annual reports to adoption paperwork, estate files to educational transcripts, All Languages delivers accurate, fast, and high-value translations across a multitude of document types.
Website and software localization
From straight translation to adapting layout, pictures, videos, symbols and colours for your target audience. One-time, or with automated translation updates.
Legal/notarized translations
Notarized translations are often required for legal purposes across Canada and other countries. Two certified copies of translated agreements, documents, estate files, immigration paperwork, and medical reports are provided with an Affidavit sworn and signed by both the translator and our Notary Public.
Our team will translate your content when laid out perfectly in complex graphic file formats such as InDesign, Illustrator or AutoCAD. Textbox resizing with translator approval is included.
Transpose your audio and video recordings into written transcripts. Whether you need a full verbatim or clean transcript, our professionals can help create a transcript of dialogue in any language.
Transcription services
Proactively avoid translation problems by creating a bilingual Termbase, a central repository for your key terms, brand literature, and industry jargon.
Learn more (PDF)
Multiple quality and service options
Our default process over the past 50 years requires two linguists for each task. We now also offer just one translator, AI options, autonomous workflow integrations, and any combination thereof.
Content and supply chain management
Our default process enables us to be as consistent in your target language(s) as you are in your source texts, while reducing costs and delivery timelines when we are chosen as your exclusive translation vendor.
Learn more (PDF)
Artificial intelligence translations
Ideal for when translation needs to be fast, you are cost conscious, and can provide us direction based on which types of content require which levels of quality.
Artificial intelligence translations
Industries we support
We have built long-term relationships providing translation and interpreting services to high profile clients in key industry segments.
E-Learning
How All Languages helps organizations with multilingual E-Learning needs.
Insurance
Discover how All Languages assists the Insurance industry.
Legal
Learn how All Languages works to support the Legal sector.
Manufacturing
Find out how All Languages supports the translation needs of Manufacturers.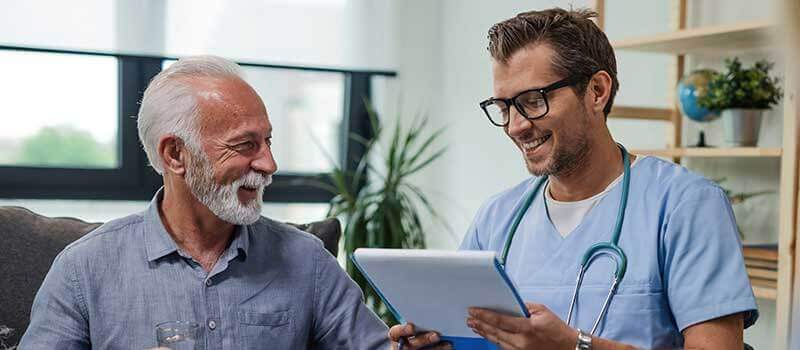 Medical
Explore how All Languages assists healthcare and medical professionals.
Mining & exploration
Discover how All Languages supports the mining and exploration industry.
Social services
Learn how All Languages helps social services individuals and organizations.
Technology & software
Discover how All Languages provides support to the technology sector.
Other industries
Explore how All Languages assists a diverse range of industries.
Translation quality options
There are three keys to delivering desired results; our quality assurance steps, translation process, and the chosen technology. Simply share your goals, and we will help you get there.
Professional translators
Translators are evaluated on an ongoing basis, plus have two or more of the following:
A professional designation as a Certified Translator
A minimum of five years' experience in the translation industry
An undergraduate degree or higher education in translation
Passed internal translation tests during recruitment
Company certifications
Certified to the international ISO 17100:2015 and ISO 18587, as well as the Canadian General Standards Board CAN/CGSB-131.10-2017 Standards for Translation Services.
Quality assurance guarantee
Any errors found are corrected at no charge when our default process of engaging two linguists is selected; one native-speaking translator to produce and a second linguist does the QA.
Complaint management
While thankfully not frequent, we appreciate complaints; they help improve our quality of service. Thorough Investigation, Results Analysis, Decision, and Client Communications help deliver ideal outcomes.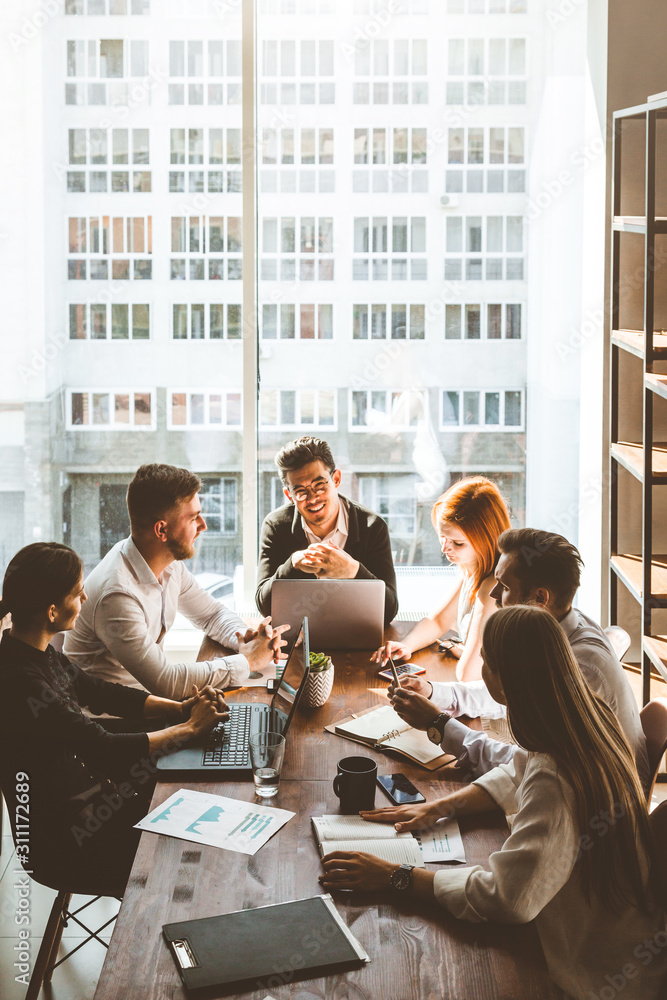 Quality assurance (defaults)
We are certified to the world's highest standards and follow strict Quality Assurance (QA) processes.
I love that I can get my translation put directly into my design files. It saves much time and hassle on my end. I also appreciate that (subject to rush fees) I can get quick turnarounds on my projects when I need it. I've been using All Languages for many years now and always appreciate the prompt, excellent, friendly service.
Effective Edge Communications
Always have great friendly service and have been accommodated when we have needed it.
University of Toronto at Mississauga/DIFA Program
I am always provided clear information and receive quick responses, confirmations, and turnaround times. I recommend All Languages to colleagues within my company and externally as well.
Toronto Community Housing Corporation
No complaints, with professional, step-by-step service. I am impressed. Thank you so much.
St. Michael's Hospital (Unity Health Toronto)
Always a pleasure to work with the team from All Languages. I really appreciate the quick and accurate service!
Scarborough Health Network Foundation (SHN Foundation)
We were very happy with how accommodating the translatiors were with our requests. We will be pleased to engage your services in the future.
Saskatchewan Research Council
I`m always very happy with the prompt friendly service I receive.
Psychiatric Patient Advocate Office
I have always received prompt and courteous service from your organization.
Municipal Property Assessment Corporation
Your company is reliable and accurate. With such short turnarounds, your company is a no brainer.
We`ve been using All Languages for a few years now. I`ve always been pleased with their serivce and all the coordinators are very professional and pleasant.
Translation tech configuration options
Our technology offerings retain privacy and are packaged to satisfy most business needs and budgets. Add-on features are also available to fully customize your experience and manage your content.
Raw Machine Translation (MT) - instant low quality
Our MT platform can be configured to run projects based on the domain of content to help deliver translation quality beyond free tools such as "Google Translate". Best when translations are needed immediately or when higher budget is not available.
Trained MT - instant good quality
For customers with high volumes of content who want better quality now, we train their hosted MT engine by leveraging the Translation Memory (TM) and Termbase (TB) databases created during our human translation processes. This engine can be used in both of the higher quality options above.
Computer Assisted Translation (CAT) - self learning better quality
Computer Assisted Tools ("CAT") help ensure consistency between texts. These tools also aid in the correct application of approved terminology. The automated output quality is improved and client databases are updated, whether source text is run through MT or not.
Translation process options
Clients count on our expertise to apply the correct balance of professional translators and/or technology to meet their translation goals. We offer numerous quality options. Simply choose from one of our three quality levels to suit your business needs or let us know what you prefer.
Low quality - economical and fast - instant MT
Instant MT is the ideal solution when translated content is needed fast. Whether generated from Raw MT or trained, this low-cost solution represents the majority of currently-produced translated content.
Better quality - one translator / post-editor
Take your translation outcomes to the next level. Achieve better quality solutions faster with a professional translator who translates and then proofreads their own work or post-edits MT output.
Certified translator (optional)
Clients may prefer to use a "Certified Translator". The title is granted by organisations recognized through the International Federation of translators (FIT). In Canada, these include STTIBC, ATIO and OTTIAQ.
High quality (default) - two translators / post-editors
ISO 17100 delivers high-quality results. The standard requires a second professional to revise work, ensuring consistency and correct use of approved terminology.
Custom
At other times, we are asked to simply revise translations produced elsewhere. This work can involve proofreading layout, or working with client-side reviewers. What your requirements, just let us know what you need, and we will be happy to help.
Specialized industry experience
Coordinators assess your content and assign translators with the specific industry experience you need. 50,000+ linguists have applied using our vendor management system, over two thousand of whom work under contract with us.
Project types
50+ years helping enterprises communicate = quality translations across major project and content types. Anything you write, we translate; and have probably done hundreds if not a few thousand times.
Certified translation services
Annual reports & financial statements
Assessments of third-party translations
Corporate communications
HR and training content
Manuals & eLearning content
Notarized translations
Post-editing of machine translation
Surveys & responses
Terminology extraction
Website translations
Specialized & technical
Highly experienced linguists, plus advanced technology
AI machine translation engine training
Closed-captioning & subtitles
IT services – translation, interpreting & content integrations
Multilingual content management & localization services
Secure Instant Translation Application – "SITA"
Translation memory creation
Transcreation
Voice-overs
Personal documents
We serve the community with the same world-class service our corporate clients enjoy.
People who value quality and service often count on us to translate:
Adoption paperwork
Birth, death & marriage certificates
Educational transcripts
Police reports
Formats
80+ file formats supported
Adobe, all applications
Audio & video, all formats
AutoCAD applications
Hardcopies and PDFs
XML & HTML (any)
JSON
MS Office
.NET
PDF
SRT
XLIFF
Translation costs explained
There are four basic components that make up the cost of delivering appropriate quality service. Let us know what you need, request a free quote, and we will deliver!
Language and volume
Complex texts cost more; if produced abroad, languages used in high-cost economies cost more than lower-cost ones. The good news is, the greater volume of text you need to translate, the lower the cost per word.
Your objectives
Is it speed, quality, or price? Quality-oriented translations engage at least two linguists. But a trained AI system can produce OK translations instantly.
Production process
Old school and entirely manual, computer-assisted, or machine translation? And how much professional human involvement is needed to meet your objectives?
Customer service
Do you send emailed quote requests of hard copy files every time? Or do you have editable files and leverage our self-serve My.AllLanguages.com functionality to place orders?
Advice and quality you can trust
Our team will understand your needs, provide advice, and deliver translations to meet your requirements. By default, all translations are reviewed by the translator, plus a second linguist. Improved delivery timeline and cost options are available.
Customized solutions
We often deliver customized solutions to meet various customer needs and budgets. Free portal access, automating complex workflows, systematic automation of the request and delivery process, and much more is available.
Free technology & expertise
Millions have been invested in an industry-leading translation technology platform you can trust. There are more than 60 seamlessly integrated systems, plus a team to support and upgrade them daily. Our clients get all this and more for free.
Specialized industry experience
Coordinators assess your content and assign translators with the specific industry experience you need. 50,000+ linguists have applied using our vendor management system, more than two thousand of whom work under contract with us.
Translating into 185+ languages
Translations into Canadian French represent our highest volume language pairings, while those into English and other language pairings represent the bulk of our translation volume. Our world-class service relies upon pre-qualified linguists who pass per project quality assessments.