Unlocking the Power of Language
Translating and interpreting services backed by advanced technology
Translating and interpreting 500+ languages and dialects for over 50 years
Canadian owned & operated translation and interpreting services
As Canada's longest continually operating Translation and Interpreting multilanguage service provider, our clients benefit from our authentic culture and our efficient but friendly North American business operation. Located in the heart of the world's most multicultural nation, we are your best choice for translating any language into English. Proudly Canadian, we stand by supporting our fellow Canadians.
AODA remediation
AODA remediation will ensure your messages are effectively conveyed for users of adaptive technologies.
Chaperones & English readers
Our professional chaperones & English readers work ranges from assisting with the completion of forms as well as multi-party interactions.
Captions & subtitles
Open your video content up to a whole new audience through our advanced subtitling service.
Copy editing
Improve the impact and effectiveness of your writing through our comprehensive copy checking and editing process.
Consulting
Our experienced professionals are here to tackle the hardest of communication challenges.
Remote interpreting
Access our instant, cost-effective remote interpreting service anywhere and any time of day.
Simultaneous interpreting
When multiple languages are involved, a new set of challenges arises. We're here to help.
Transcreation
Sometimes accuracy isn't enough. Transcreation maintains the intent and impact of your message.
Transcription
Need a written record of your conversation? Transcription is ideal for law enforcement, legal, insurance, and government services.
Translation outsourcing
Your trusted internal translation team and 'go-to' specialists for business process outsourcing.
Voice-over
A professional narrator enables you to add sincerity and clarity to your content by connecting with your audience in their own language.
Whitepapers
See our whitepapers for more news and case studies showcasing our specialist services and their application across our extensive client base.
What 50 years of experience delivers…
As Canada's leading provider of translation and interpreting services, every day we see lives and livelihoods transformed by the power of language. For business, quality translations unlock the door of opportunity to thousands of potential new customers. For an individual, a quality translation can be life changing. Speak with someone in their own language and you immediately open up a new world of understanding and connection.
Our people
Our recruitment process identifies and retains the top 5% of applicants, producing a world-class team of qualified language professionals.
World-class service
We believe we are great at what we do and that's why we want our customers to be happy. We look to ongoing feedback from our clients and value their testimonials and Google reviews.  Approximately 97% of all who work with us would refer a friend or colleague.
Robust technology platform
At All Languages the user experience is everything. Self-serve at My.Alllanguages.com to the latest in state-of-the-art AI and machine learning, we deliver customer satisfaction by incorporating technological innovation into all aspects of our work and systems.
Experienced innovators
With five-decades of linguistic services experience, we have a proven record of being industry disruptors and innovators. As a Certified Language Service Provider, we are held to the highest standards and are committed to an ongoing process of quality improvement.
Security
We understand privacy and security matters to you. We are highly experienced in the sensitive treatment of confidential information and have invested heavily in technology which helps ensure the secure and safe treatment of your business assets.
Credibility
Having worked with some of the largest public and private organizations in Canada and around the world, we've built a reputation for delivering outstanding translation and interpreting solutions.  
Industries we support
We have built long-term relationships providing translation and interpreting services to high profile clients in key industry segments.
E-Learning
How All Languages helps organizations with multilingual E-Learning needs.
Insurance
Discover how All Languages assists the Insurance industry.
Legal
Learn how All Languages works to support the Legal sector.
Manufacturing
Find out how All Languages supports the translation needs of Manufacturers.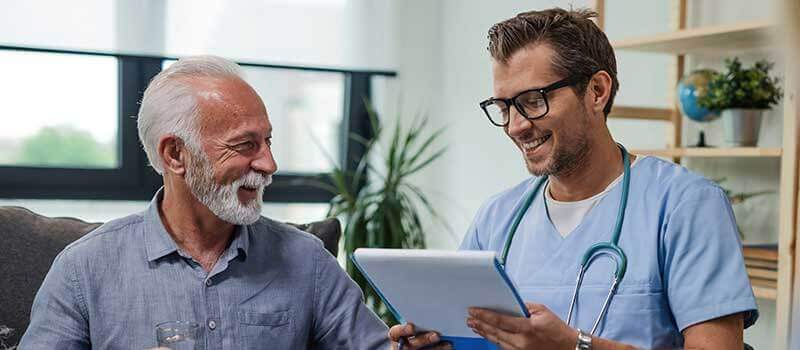 Medical
Explore how All Languages assists healthcare and medical professionals.
Mining & exploration
Discover how All Languages supports the mining and exploration industry.
Social services
Learn how All Languages helps social services individuals and organizations.
Technology & software
Discover how All Languages provides support to the technology sector.
Other industries
Explore how All Languages assists a diverse range of industries.
Translation technology you can rely on
For over 50 years, All Languages has pioneered in Translation and Interpreting Services, leveraging cutting-edge technology for superior language solutions. Serving individuals to corporations, we prioritize top-tier, consistent translations. Our investment in AI and machine learning, plus our 24/7 self-service at My.Alllanguages.com, signifies our commitment to innovation and client satisfaction. Everything we do aims to elevate your business experience.
Whitepapers and Case Studies
At All Languages we believe it is important to share our knowledge and experience.
Our whitepapers take a detailed look at the latest developments in the fields of interpreting and translation.
When a business undergoes a major rebrand, it typically falls to the marketing agency to apply the 'new look' throughout the company. Unfortunately, when the business has an immense catalogue of publicly-facing materials, the cost of rolling out the new brand to every aspect of the organization can be highly prohibitive.
read more