Qualified interpreters
World-class interpreters provided across Canada, any time of day.
Book an interpreting appointment
On-demand / Quick connect
Click the button below to set-up an account. A member of our team will be in touch to discuss customized reporting options, and then provide both a tollfree number and URL to access the service. Contact Us.
Pre-arranged
Our world-class IT systems allows our customers to book appointments, for themselves and/or third parties, through a self-serve portal at My.Alllanguages.com
Fastest - go to My.AllLanguages.com
Place, edit, or cancel orders. View account history, and request quotes.
Send us an email
Email interpreters@AllLanguages.com to make a request.
Give us a call
Contact our Interpreting Services Department at 1-888-975-4468.
24/7 self-service at My.Alllanguages.com
Interpreting services offered
Our full range of interpreting services provided by certified interpreters will meet your business needs.
Chaperones and English reader interpreting
From filling out forms to multi-party interactions where limited English can be an issue. That's where Chaperones and English readers can assist; help with complicated forms or act as impartial witness.
Chaperones and English readers
Consecutive interpreting - Most popular
Interpreters deliver services bi-directionally at the sentence level. They may ask speakers to repeat, clarify or rephrase to help ensure accuracy and completeness in the delivery of the message.
Face-to-face interpreting (F2F)
On-site assignments enable meaningful conversations between speakers of different languages, either consecutively on a sentence-by-sentence basis or simultaneously. Sight translation may be needed.
Sign Language interpreting
American Sign Language (ASL) and la Langue des Signes Québécoise (LSQ) interpreting services enable communication between hearing and Deaf, hard of hearing, and/or deafblind individuals.
Simultaneous interpreting
Whether in-person or remote, our total solution for conference interpreting includes qualified interpreters, equipment, technical services, setup, packing and deliveries.
Simultaneous Interpreting
Remote interpreting (VRI) & Over-the-phone interpreting (OPI)
With over-the-phone you can connect to an interpreter in less than a minute for emergency and short-duration calls, 24/7. Video remote interpreting services are delivered via high-speed internet running on a computer.
Remote Interpreting
A great customer experience
We commit ourselves to delivering an exceptional client experience and a consistently high quality of interpreting service, across Canada.
Professional interpreters
We interview each interpreter and verify certifications to ensure they meet the standards set by professional industry standards. We monitor each interpreter's performance and keep feedback on file.
Advice and quality you can trust
Our support staff have decades of combined experience. They ask the right questions and ensure the best available interpreter is assigned. You can count on us to consistently deliver quality services.
Technology to improve efficiency
Our self-service portal allows clients to book new appointments and manage or modify bookings 24/7. You also have the ability to pre-pay and manage your account through the secure web portal.
Frequently asked Questions
What is interpreting?
Interpreting is an activity that consists of establishing oral or manual communication between two or more speakers who are not speaking (or signing) the same language.
Selecting an Interpreter
Our highly experienced Interpreting Services Department will ask all the right questions to understand your needs so that the most appropriate interpreter is assigned. 
Other FAQ's
From certifications, to qualifications, to booking rates, here are our answers to some of the key questions asked by clients when sourcing interpreting services from All Languages. 
Interpreting whitepapers
Gain insights on a variety of best practices and information that will help improve your experience and understand the nuances of the work required to deliver quality service.
Our people
Technology alone is not enough. Quality people and accurate information is what sets us apart from the rest.
Recruiting
Our recruiters follow a process similar to the Association of Translators and Interpreters of Ontario (ATIO) and other organizations affiliated with Canadian Translators, Terminologists and Interpreters Council (CTTIC). Most interpreters will have post-secondary education, passed a language test (CILISAT/ILSAT) and at least 1-3 years of setting-specific experience.
Interpreter selection
Every vendor has a data profile in our automated Vendor Management System (VMS). When an order is created, our Intelligent Interpreter Selector (IIS) application automatically provides an experienced coordinator with a shortlist of choices for final selection, all in relation to your project.
Tiered fee structures
There are a wide range of qualifications, training and experience that an interpreter may have, each group of which often commands a different rate. Whatever your qualification or budget needs may be, we can help. Quality is the goal, so more qualified vendors are offered the right of first refusal on lower rate assignments.
Excellent relationships
We talk to interpreters every day and know that many prefer to work with All Languages. They like our approach. Plus, our technology makes their life easier when accepting assignments, receiving details and reporting their times. Check our Google reviews for some unfiltered feedback.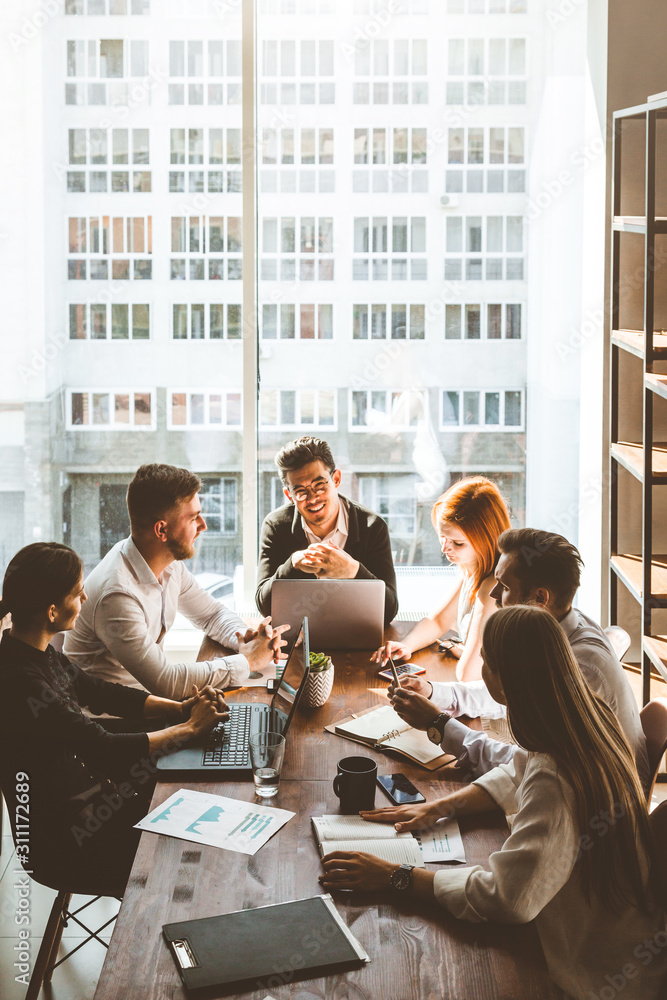 Our free-of-charge services help you save money, reduce missed appointments, save time and solve an urgent need.
All clients
3rd-party billing

Reminder calls

Secure technology platforms

Self-serve portal access: place, edit, and view order history

World-class customer service
Key accounts
Account Manager, plus a dedicated Interpreting Services Coordinator

Centralized billing to reduce administration time at month-end

Customized reports, sent automatically at agreed intervals 

Systems integration using an Application Programming Interface (API)

Volume discounts
Quality assurance
We follow industry standards and well-defined processes to ensure our quality consistently meets expectations.
Industry certification
The National Standard Guide for Community Interpreting Services (NSGCIS) sets delivery standards for interpreting service providers and follows the Canadian standard.
Quality assurance process
We are certified to the NSGCIS-CLIA standard, follow industry best practices when assigning resources, and deliver great service you can trust.
Client feedback
Customer satisfaction surveys are sent regularly, and CSAT links are included on invoices. Feedback is automatically stored in our systems and emailed to our team on receipt.
Complaint management
We take complaints seriously. Our structured escalation process involves Assessment, Investigation, Analysis of Results, Decision and Resolution.
I am so happy I reached out to All Languages as they went over and above to accommodate us with a terrific interpretation services for our sessions on short notice. And, I can't tell you what a relief it was knowing we were in good hands. I highly recommend All Languages to my colleagues. Thank you ever so much!
I work in a culturally diverse community with families from different racial and ethnic backgrounds. It is of paramount importance to my work to have professional and culturally sensitive interpreters working collaboratively with me on cases. I believe the service that All Langauage provides is professional and efficient. The staff is courteous and always willing to accomodate referrals on short notice to assist with my work. Thank you once again.
York Region Children's Aid Society
The dialect of the interpreter had to be changed the day before the scheduled examination. Your representative was more than accommodating and very friendly. I will continue to use your services.
I am sincerely impressed how after so many years of service this organization still has the enthusiasm of the new business always striving for the highest quality. All the best for the next 40 years of service.
St. Michael's Hospital (Unity Health Toronto)
Outstanding well-organized service with well-boundaried punctual interpreters. Thank you.
Outstanding well-organized service with well-boundaried punctual interpreters. Thank you.
Scarborough Health Network
Great service! Enjoy working with the staff at All Languages. Thank you…
We were very impressed with how quickly an interpreter was engaged on almost no notice after we had previously provided them with an incorrect date. All Languages saved the day for us!
I would like you to know the interpreter assigned was excellent. I have used your services many times, and have never been disappointed.
Ministry of Children and Youth Services
Counsel would definitely use All Languages again!
Counsel would definitely use All Languages again!
Industries we support
We have built long-term relationships providing translation and interpreting services to high profile clients in key industry segments.
Insurance
Discover how All Languages assists the Insurance industry.
Legal
Learn how All Languages works to support the Legal sector.
Manufacturing
Find out how All Languages supports the translation needs of Manufacturers.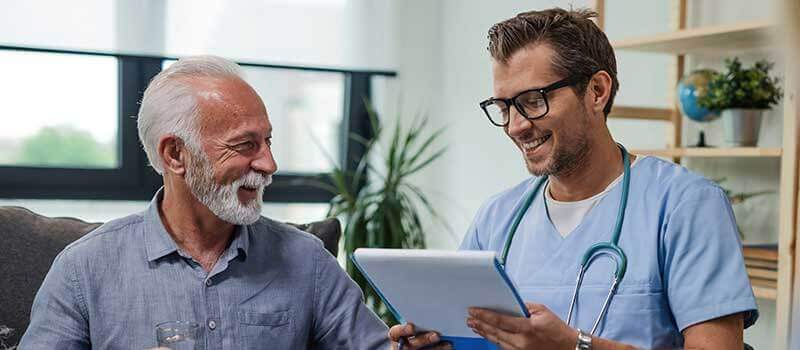 Medical
Explore how All Languages assists healthcare and medical professionals.
Social services
Learn how All Languages helps social services individuals and organizations.
Other industries
Explore how All Languages assists a diverse range of industries.
Interpreting in 470+ languages and dialects for over 50 years
Located in the world's most multicultural country, our Canadian interpreters help communicate across language barriers. Cultural and linguistic nuances matter, so our infrastructure helps to ensure clients are asked the right questions during intake to address nuances such as Dari spoken in Afghanistan versus that spoken in Iran. Plus, we only assign pre-qualified linguists who have executed contracts.